This article was written by Beth Fertig and Edward Montalvo and published on August 2nd by the 74 million.
High schoolers are building their own brands, designing and selling hoodies, and creating and auctioning sculptures from fallen trees for charity.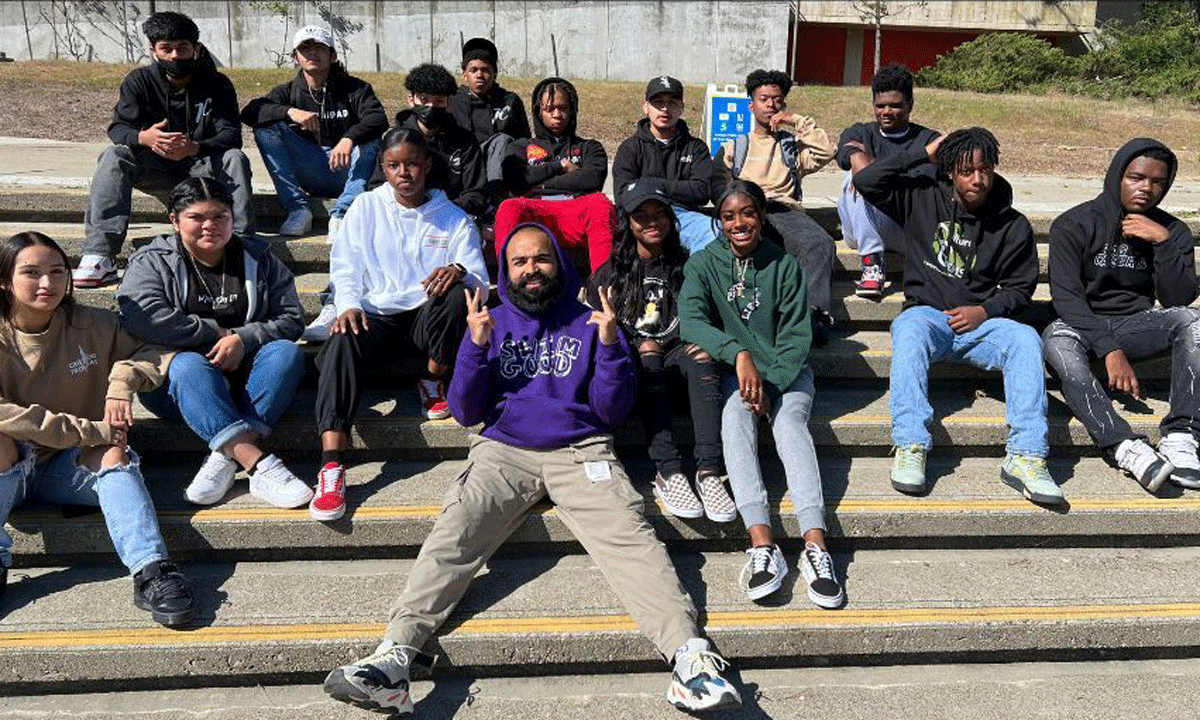 Imagine a high school class where students use 3D modeling software to create blueprints, gather around a mixing board to produce a song or turn their custom artwork into streetwear. These experiences are far from what we see in many traditional high school classes.
Innovative educators are using project-based learning to make their classes more engaging and relevant. More than an academic buzzword, PBL involves students in their learning by embracing real-world issues with hands-on solutions. It also gives them a taste of life beyond classroom walls, especially when a school works with community partners in business, academia or the nonprofit sector.
Educators at XQ high schools engage students in meaningful PBL year-round. They're among schools nationwide where educators enrich and strengthen their approaches to PBL by embracing community partnerships, one of the six research-based XQ Design Principles for successful high schools. Learning becomes more meaningful and engaging when students take what they're studying at school into the real world, seeing how academic concepts apply to places and people they know.
Here are 10 examples of projects to inspire educators and community groups for the upcoming school year.
1. Nurture Entrepreneurs
Latitude High School in Oakland, California offers students the opportunity to do long-term internships, particularly during their junior and senior years. Students can spend a month working with tech companies, local businesses, the courts and nonprofits in the Bay Area. When the pandemic posed challenges in arranging internships, Dean of Students Christian Martinez organized a two-hour class on Mondays and Tuesdays for seniors to gain financial literacy. He focused the class on the stock market, and encouraged students to develop brands and messages that resonated with their identities, cultures and histories. He ensured the course aligned with the state's content standards, emphasizing research and evidence-based learning. Martinez said he came up with his idea for the class after seeing how the seniors didn't seem excited about school when they came back in person during the pandemic.
His students learned graphic design with software programs. They also had to pitch their ideas to community members, incorporate feedback and articulate the story behind their brand through presentations of learning.
Martinez said he leveraged a grant from Nike to give each of his 16 students $500-$1,000 to have their hoodies, T-shirts and tote bags printed nearby. They then sold the clothes at Latitude's big celebration of learning in the spring of 2022. Their brand names included "Cruzando Fronteras" (crossing borders), "Truth and Lies," and "Humble Beginnings."
By the end of the spring semester, Martinez said, "I saw the spark that I needed to see from them for them to end the year in a place where they feel successful — regardless of whether they go to college or work."
2. Make Music
The Memphis Artists United Project served as a powerful platform for collaboration in the fall of 2022 between eight talented musicians from Memphis, Tennessee and the students of Crosstown High's music production class, led by teacher Ty Boyland. Together, they embarked on a musical journey to create "Coming Back," a song addressing gun violence with a bilingual verse by a talented 12th grader, shedding light on the impact of guns within the Latino community. The song got attention from local media and at youth conferences, leading to conversations about how young people experience violence and what solutions they can propose. Also at Crosstown High: science teacher Nikki Wallacemakes some powerful community partnerships by working with local researchers.
3. Start a Small Farm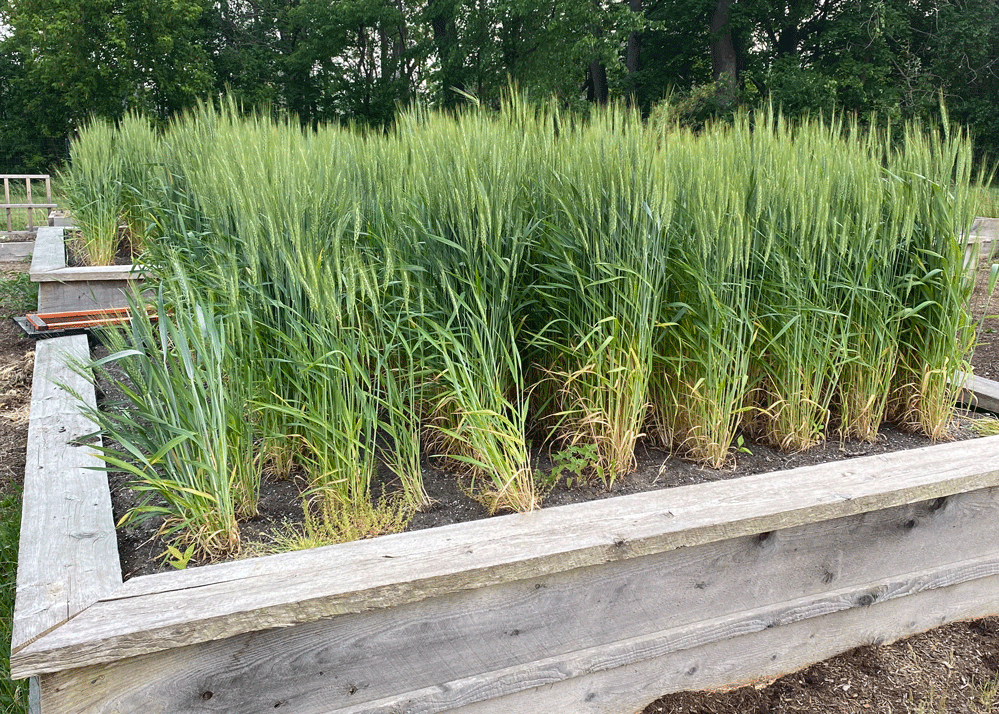 At Tiger Ventures in Endicott, NY, students designed a greenhouse in their math class, building scale models. The winning model is now flourishing in a garden with multiple raised beds, small fruit trees, native berry bushes, a fence and an underground water reservoir that redirects runoff from nearby tennis courts. Principal Annette Varcoe said the students collaborate with a local farmer who encourages their understanding of agriculture, farming and the marketplace.
In July of 2023, students added a trellis arch for climbing beans. They also harvested zucchini, cucumbers and rhubarb. Some cooked rhubarb pies in their café. Five 12th graders received internships and mentoring from Kathy, Dave and Eric's Flavored Coffee Company. Students conducted surveys to determine which baked items to make and sell in the café. They are now working on an online ordering system and backend software to track sales and inventory for the 2023-24 school year.
4. Collaborate with Artists
Members of Iowa BIG's class of 2022 responded to a devastating storm that hit the Cedar Rapids region in August 2020 and destroyed up to 70 percent of the local tree canopy. Students contracted with local chainsaw artists to turn fallen wood into sculptures. They auctioned the work for Trees Forever, a public-private partnership dedicated to "re-leafing" the damaged tree canopy. Over the three-month project, students had to engage and organize artists for the carving effort, obtain permits from the city government, generate publicity through the local media, and execute the sculpture auction. By the end, their "Splinters" project raised $25,000, nearly four times the students' original goal of $6,000. A majority of the funds went to Trees Forever, with the rest paying the local artists for their time and skill. Student-led projects with community partners are the defining feature of Iowa BIG's design.
5. Let Students Choose Science Projects
Student voice plays a significant role in projects at Elizabethton High School in Tennessee. For one project, students selected genetic diseases and conditions to study, then interviewed researchers, teachers, health professionals and those affected by these conditions. They created infographics to share their research, which were printed and displayed in the science wing to inform staff and students about genetic conditions.
6. Build a Community Garden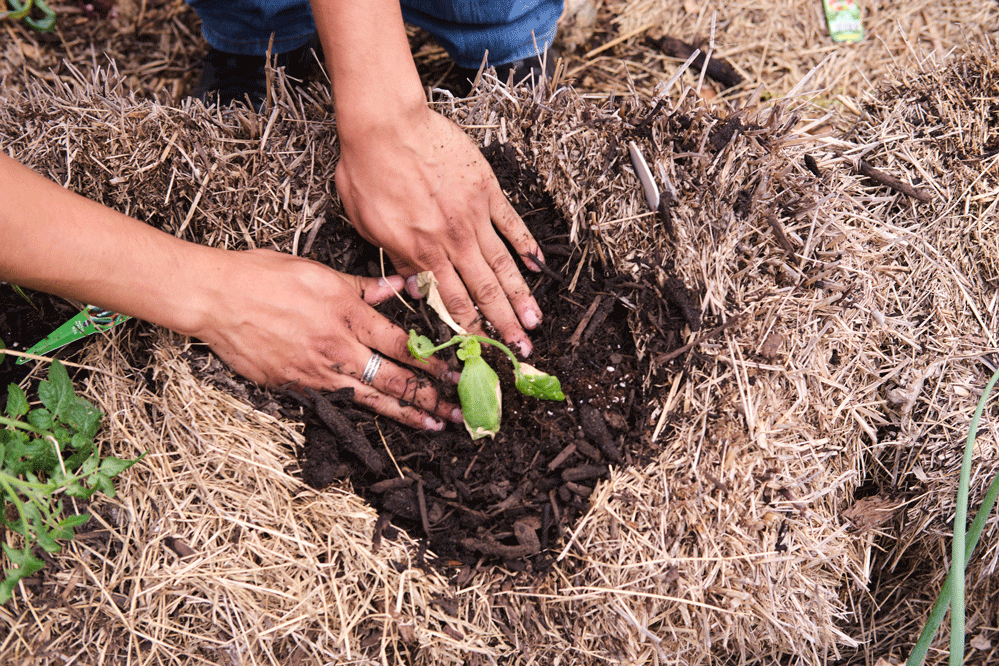 In partnership with the Houston Parks and Recreation Department, Furr High School in Houston, Texas created community gardens in the adjacent 900-acre Herman Brown Park and later on the high school's campus. The gardens now house more than 100 fruit trees throughout the school grounds on more than two and a half acres, providing many spaces for students to learn about the natural environment and contribute to the community. The school's Career and Technical Education program has an educator in charge of coordinating community partnerships in agriculture, food and natural resources.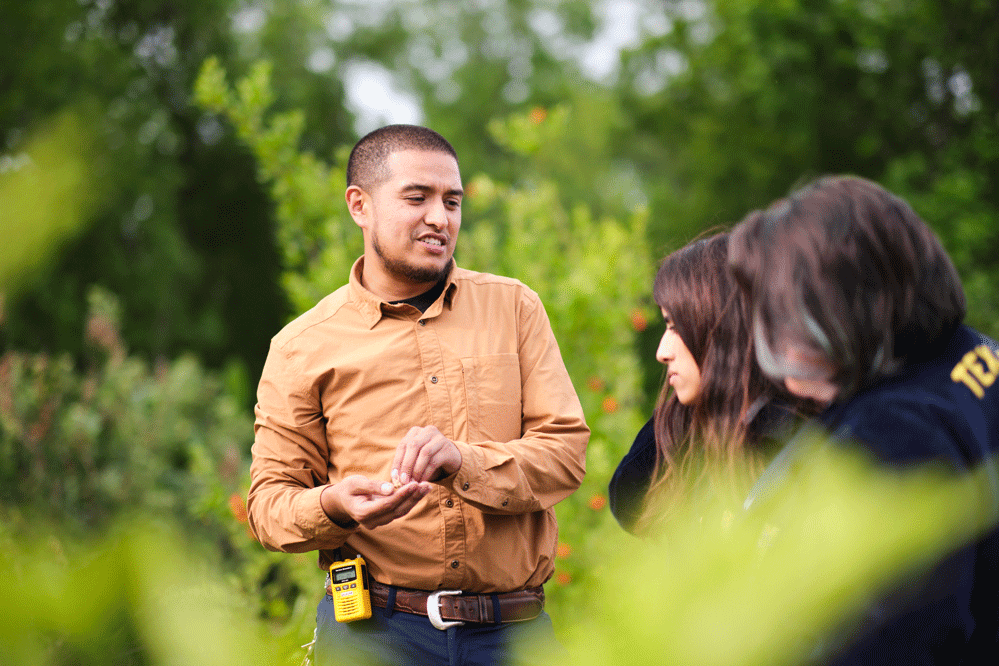 7. Build a Hydroponic System
At Purdue Polytechnic High School in Indiana, students built a hydroponic system through a science project. They conducted extensive research as they designed and constructed a method for growing produce sustainably and cost-effectively. The students then identified how to use those vegetables to address real-world community needs, such as providing healthy lunches to community members in food deserts. Students at this network of high schools work on projects with community partners throughout the year.
8. Make a Micro Museum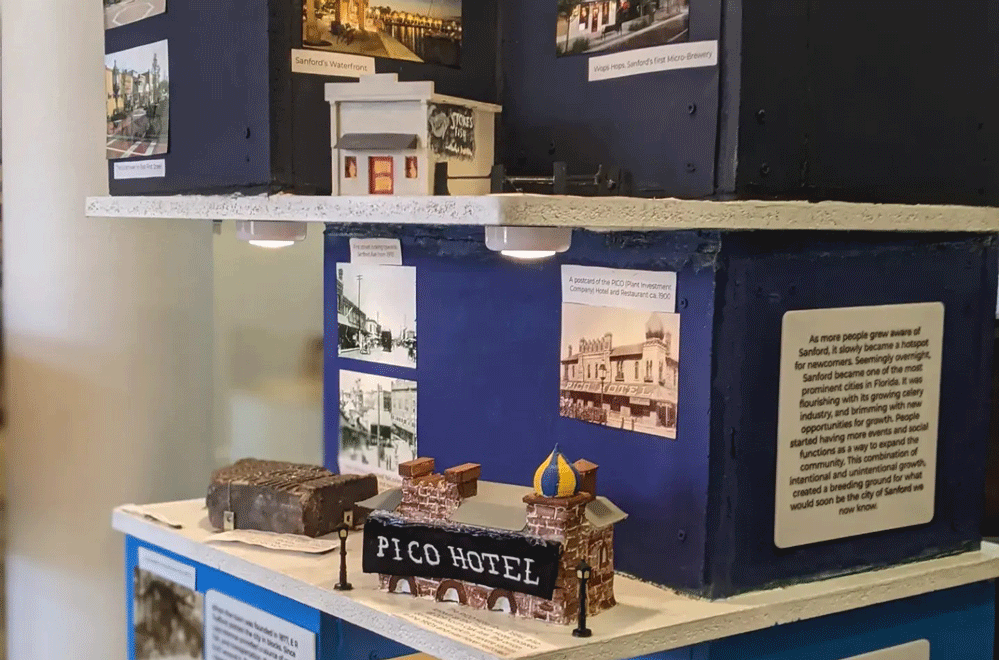 At PSI High in Sanford, Florida, students constructed a series of mobile micro museums to take around their community, educating residents, tourists and younger students about the history of the city of Sanford and Seminole County. Students met with historians and exhibit curators from the Sanford Museum to learn how to conduct primary research, preserve artifacts and build interactive designs. The year-long project started with design thinking for students to find out what elements of their community residents wanted to learn more about. Then, they built their traveling exhibits on topics such as natural history, agriculture, sports and media, and industry and technology.
"In an age where history is more controlled than ever, it was amazing to see the students really become energized knowing their local history and how it connected with their own studies," said Sanford Museum Curator Brigitte Stephenson. "It showed not only the power museums have, but also how important it is to have various ages give their input on how history is presented." Currently showcased at the Sanford Museum in commemoration of its 65th anniversary, these micro museums will travel to elementary and middle schools, downtown businesses, Seminole State College and the Seminole County Administration Center.
9. Explore Local History with Artists
The Grand Rapids Public Museum School partnered with The Diatribe, a local arts nonprofit for young people, allowing 10th graders to take a nine-week course led by Diatribe artists, focusing on the history of housing inequality in Grand Rapids. They learned about red-lining — the practice of excluding certain groups, such as Black people, from particular neighborhoods — and its long-term negative impacts. Students toured various neighborhoods, explored the city's gorgeous, dynamic murals and learned how discriminatory housing practices have shaped their city's look and feel.
But, typical of the school's approach, the course was more than just lessons and field trips. Students discussed what they learned and grappled with their reactions by creating poetry, story-telling and spoken word pieces. Teachers wanted students to understand how historical events like the Civil Rights Movement were experienced nationally and within the Grand Rapids community.The partnership with The Diatribe fit closely with GRPMS courses, which aimed to blend history with social justice and English language arts in a way that makes the past feel relevant to students' lives.
Students at Círculos High in Santa Ana, California, partnered with the local architectural firm Visioneering Studios to think about a new green alleyway project for the city, working alongside professional architects to model and learn the ins and outs of drafting tools. Círculos became so adept with project-based learning that its school board and the University of California's Office of the President approved four PBL courses that will count towards California's "A-G" subject requirement credit. The four courses are now available as an elective to all high schools across the Santa Ana Unified School District, the sixth largest district in California — showing how community partnerships and projects in one place can inspire more schools to try them.
Share examples of how your high school uses project-based learning with community partnerships with #rethinkhighschool on social.
Community partnerships are just one way to rethink high school. For more, check out The XQ Xtra, a newsletter for educators that comes out twice a month. Sign up here.
Disclosure: The XQ Institute is a financial supporter of The 74.